10 Rainy Day Toddler Activities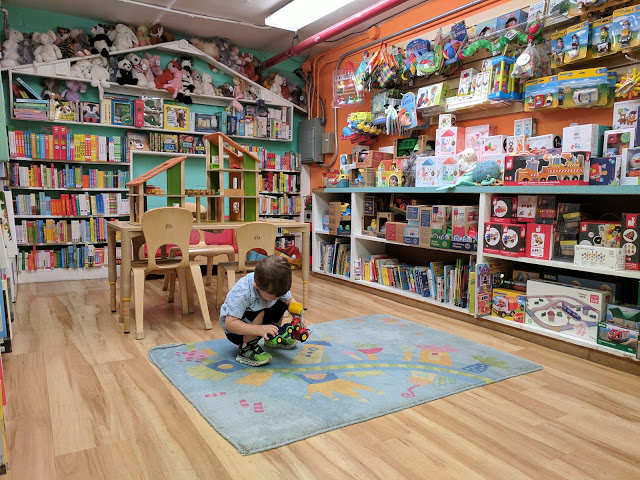 Here are some ideas for rainy days, OR you could just turn on Daniel Tiger and call it a day!
1. Go to the bookstore or library (pictured is the bookstore 2 blocks away from my apartment!)
2. Bake muffins, cookies, crackers, etc….!
3. Art – coloring, stickers, paint
4. Play Doh/other crafty things
5. Water Play in Bathtub
6. Play with toys, blocks, trains
7. House Cleaning: Laundry, Vacuuming, etc.
8. Ride the elevators or walk up and down the stairs in the lobby
9. Ride a scooter in the hallway or lobby (we have this as our indoor scooter and love it for indoors!)
10. Read a book & watch a movie/show that goes with it (see this list for some ideas!)
Please share more ideas in the comments!
---
---