Fall Books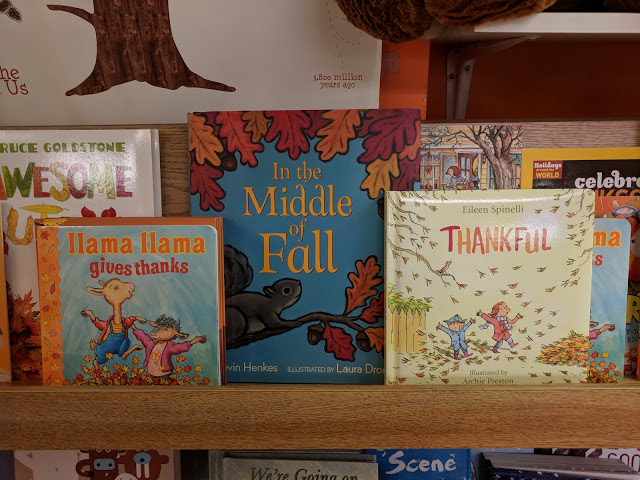 We took a trip to the bookstore yesterday to check out the Fall books, and we came home with some great finds!
Llama Llama Gives Thanks – I had to get this to add to our Llama Llama collections. I LOVE the rhyme of the Llama Llama books. This one isn't the best rhyme, but it is a bittersweet one to have in my collection because this book was one of the last projects the author Anna Dewdney worked on before she passed away. My son enjoys Llama Llama books so this one was a great way to teach him about Thanksgiving coming up!
In the Middle of Fall – I am a big Kevin Henkes fan and I really like this fall book. It has beautiful illustrations and just a few words on this page which makes it perfect for discussing the season with the youngest of readers!
Thankful – I liked how with this book I can discuss with my toddler different things to be thankful for and how different people are thankful for different things. The illustrations captivated his attention and were very realistic!
Thanks from The Very Hungry Caterpillar – I love the message of being thankful in this book, and we enjoyed the Eric Carle Illustrations. It is a great conversation starter about things to be thankful for!
---
---