How to Start a Baby Book Club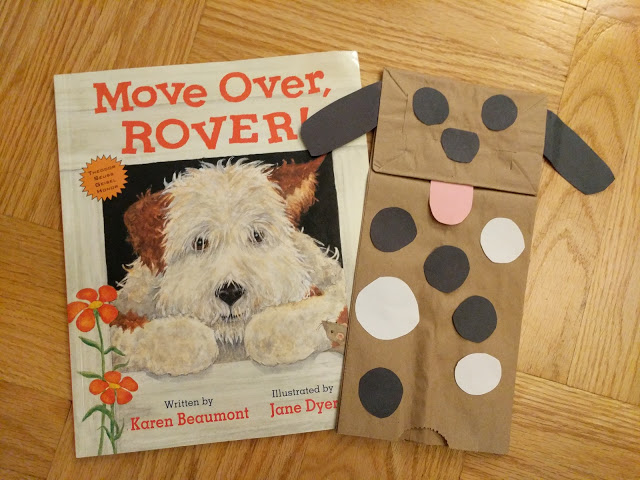 Baby Book Club
When my little one was about 18 months old, I really wanted him to have experiences socializing with other kids as well as engage in interactive literacy activities. I also wanted to socialize with other moms myself and build friendships in our community. So, last spring, I started a Baby Book Club. It is very easy to get started and organize one for your child, here is what you need to do:
Decide on how you would like to organize the time the children spend together. Here is what I planned for our club:

Everyone arrives, play with wooden blocks on carpet
Clean up blocks/ready for "circle time", sit on carpet
Welcome Song, "More we get together" with sign language
Story Time
Fingerplays and Rhymes
Craft/Activity
Open Playtime with any toys and time for moms to chat 🙂
Clean up

Note: our club was geared toward 18-month olds, but you could easily modify the activities for younger babies or older toddlers. For younger babies, you can do even more songs and fingerplays and less playtime. For older toddlers, you can increase the playtime or do more elaborate crafts.

Start an outline of themes/books/ideas you would like to explore. We chose a different theme each week, and read a book and did the songs and fingerplays that went along with that theme. However, to make the planning much easier, I would recommend that you start out using the same fingerplays each week. This will give the children a chance to learn the different songs and motions! Some starter theme ideas are at the end of this post!
Invite others to join your group

(I recommend a group of around 5 babies or toddlers depending on the space you have available for meeting in) and ask for input from other moms if you would like to. Decide how to divide responsibilities for the different components you have chosen (ex. rotate who brings books, who reads books, who brings craft supplies or plans the craft, where to meet,etc…) Decide on a time/location that works for all group members and set the dates. Also, it is a good idea to discuss beforehand if you will have a snack time as part of the club.

Enjoy the club!
Theme Ideas
Printable Favorite Fingerplays can be downloaded (for free!) from Eat, Play, Sleep – join now!
I also have more theme ideas on my website here!
Here are some theme and book ideas we started with:
I would recommend you start thinking of themes based on seasons, or books/topics your child likes. Most likely other children your child's age will like those things too. You can search on Pinterest for crafts to go with your theme. There are so many great ideas out there, you will want to choose an activity based on the materials you have access to and what kind of mess you want to clean up! I opted for many sticker activities or pre-cut paper and glue activities because I didn't want a huge mess in my apartment.
---
---