Black Out Cordless Blinds
Black Out Cordless Blinds
This post contains affiliate links. See more information.
My first solution to blacking out the windows in my kids' room worked for about 3 years! I purchased black out fabric, cut it to the size of the windows, and secured it using velcro pieces. It worked really well and was relatively easy to take on and off as needed, though more often than not I kept it on since they mostly use their room for only sleep!! I also used the extra fabric to take along with us for traveling. The fabric is a bit heavy, and I was able to secure it when traveling using Gaffer's tape.
Once my son turned 4, he started taking the black out fabric off himself and pulling our regular blinds up and down himself ALL THE TIME! It was driving me crazy and I was starting to worry about the blind cords not being secured with both of them in the room. So I decided it was time for another solution… permanent cordless black out blinds.
I knew that this type of blind could be expensive, but I was able to find a great solution from Home Depot! The size I needed ended up costing around $60 per window, and the end result looks amazing!
To measure for which size to order, I measured wall to wall of each window, and went with that size. The size that arrived was slightly smaller than the measurement I took (as noted on the website, although the exact measurement was a bit different than what the site said it would be, the blinds fit perfectly with the wall to wall measurement I took.)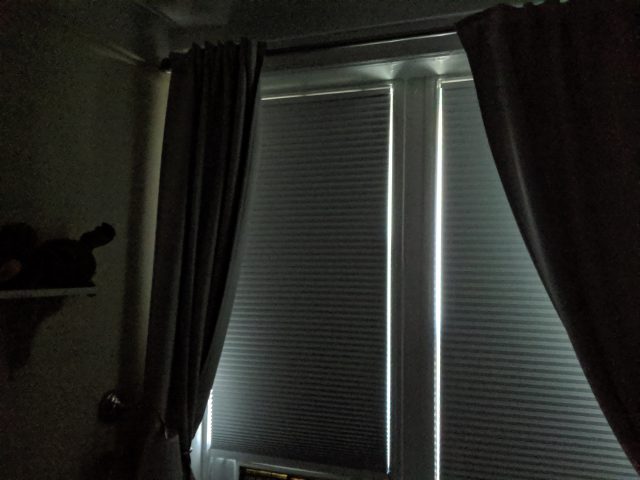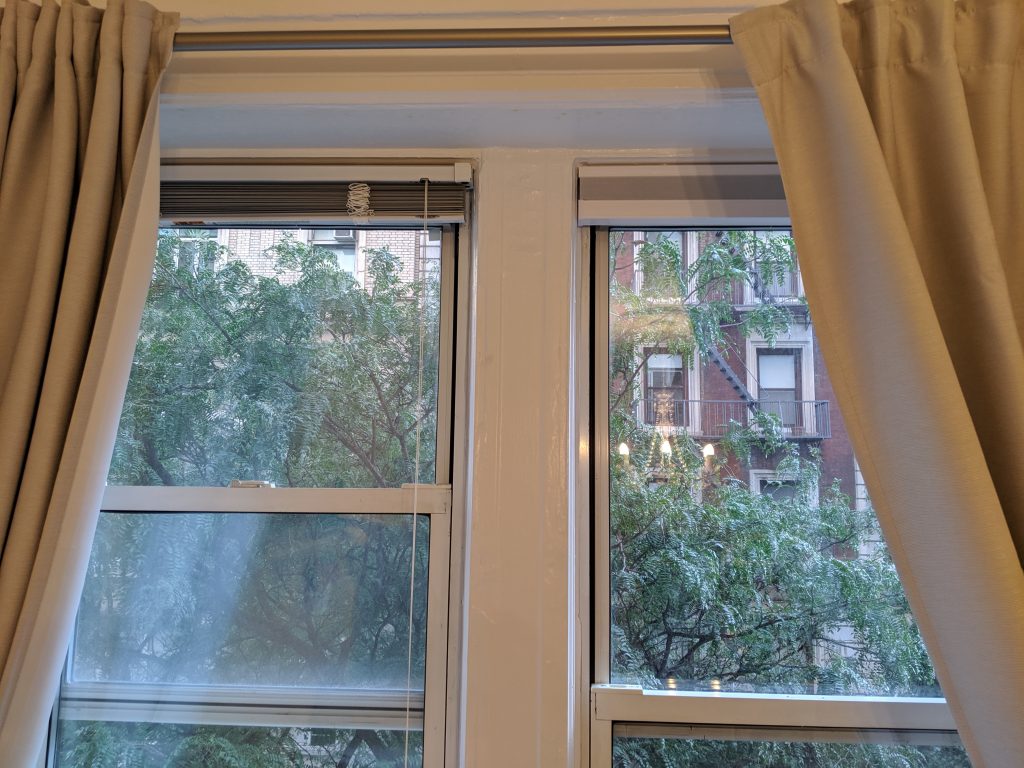 ---
---