We LOVE the LOVEVERY Babbler Box!
This post contains affiliate links.
Earlier this year, we were so excited to receive the Babbler box from LOVEVERY to review and try out! I am very impressed with the quality of the toys. We have a LOT of toys and this set is unique in quality and design. The toys are well designed with high-quality materials, and are all engaging for the age intended (This box is for 13-15 months-ish, I started it at 11 months and my now 14 month old is still VERY engaged with everything, and so are my 3 and 5 year olds!!)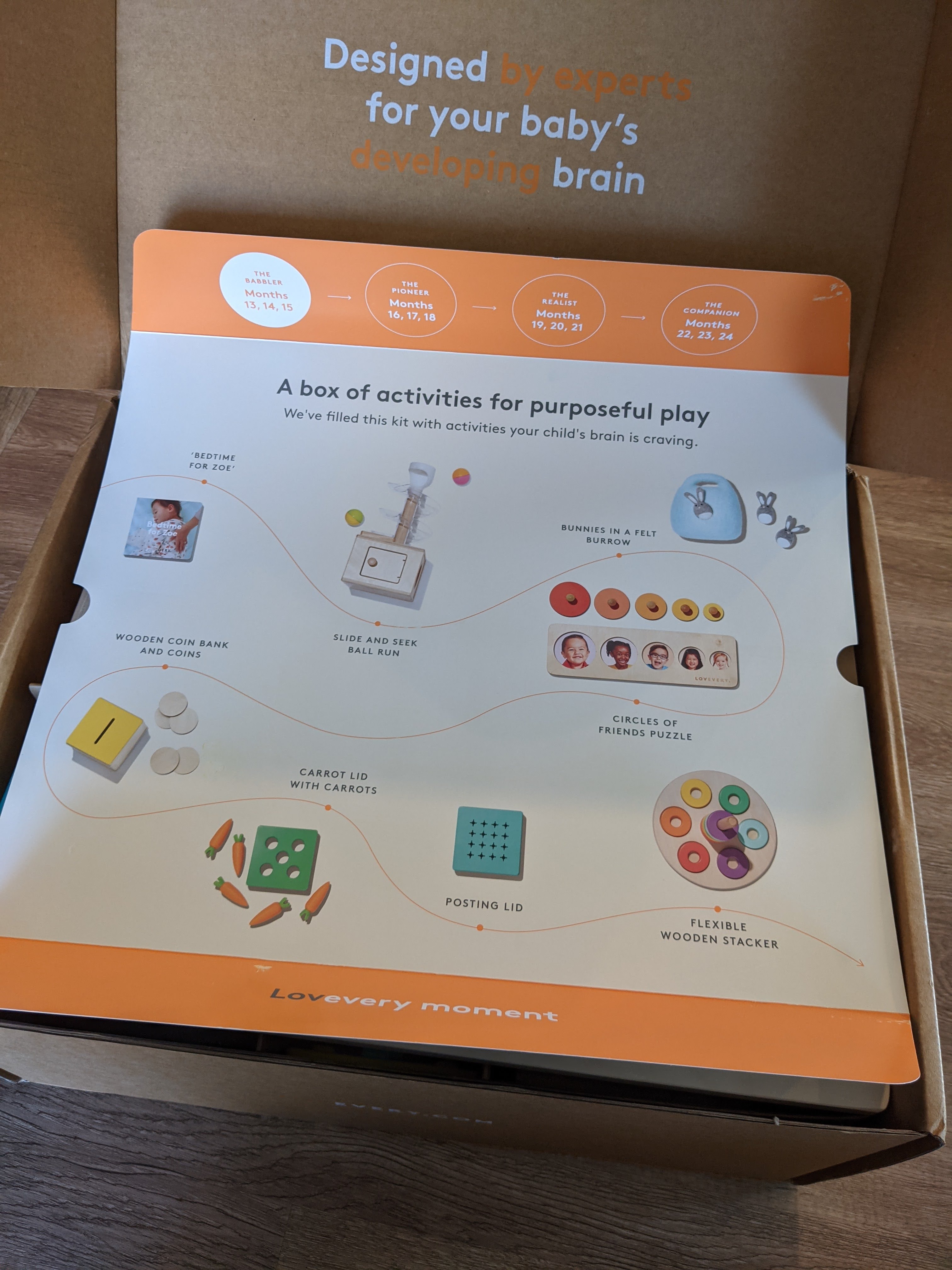 The box included everything pictured above! Our favorite is the slide and seek ball drop! I looked around online and didn't find anything comparable for purchase outside of this LOVEVERY box. My son also really enjoys the coin box with the carrot lid and rainbow stacker!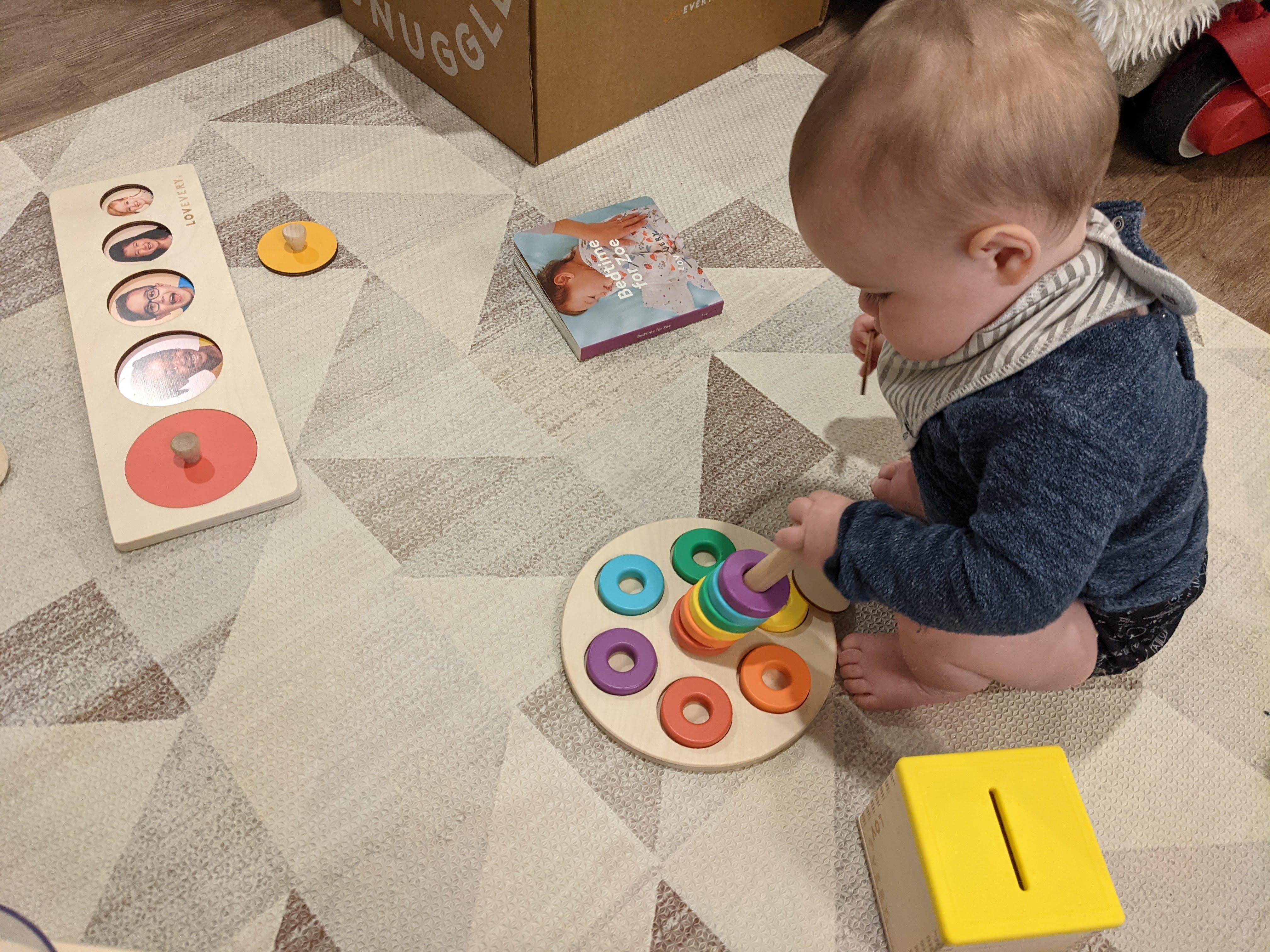 Another really cool feature of the box is that it includes a guide book with instructions on how to guide your child's learning through each toy, and also includes supplemental activities you can use at this stage of development to keep your little one entertained! I always love more ideas, and the booklet was really useful!!
Overall, the Babbler box would make an amazing 1st birthday gift! You can purchase the kits as a subscription, or you can purchase a single box as a gift by selecting "Gift Play Kits" instead of subscribe now when you browse the Play Kits here!
---
---