DIY Valentine Scratch Off Activity Pages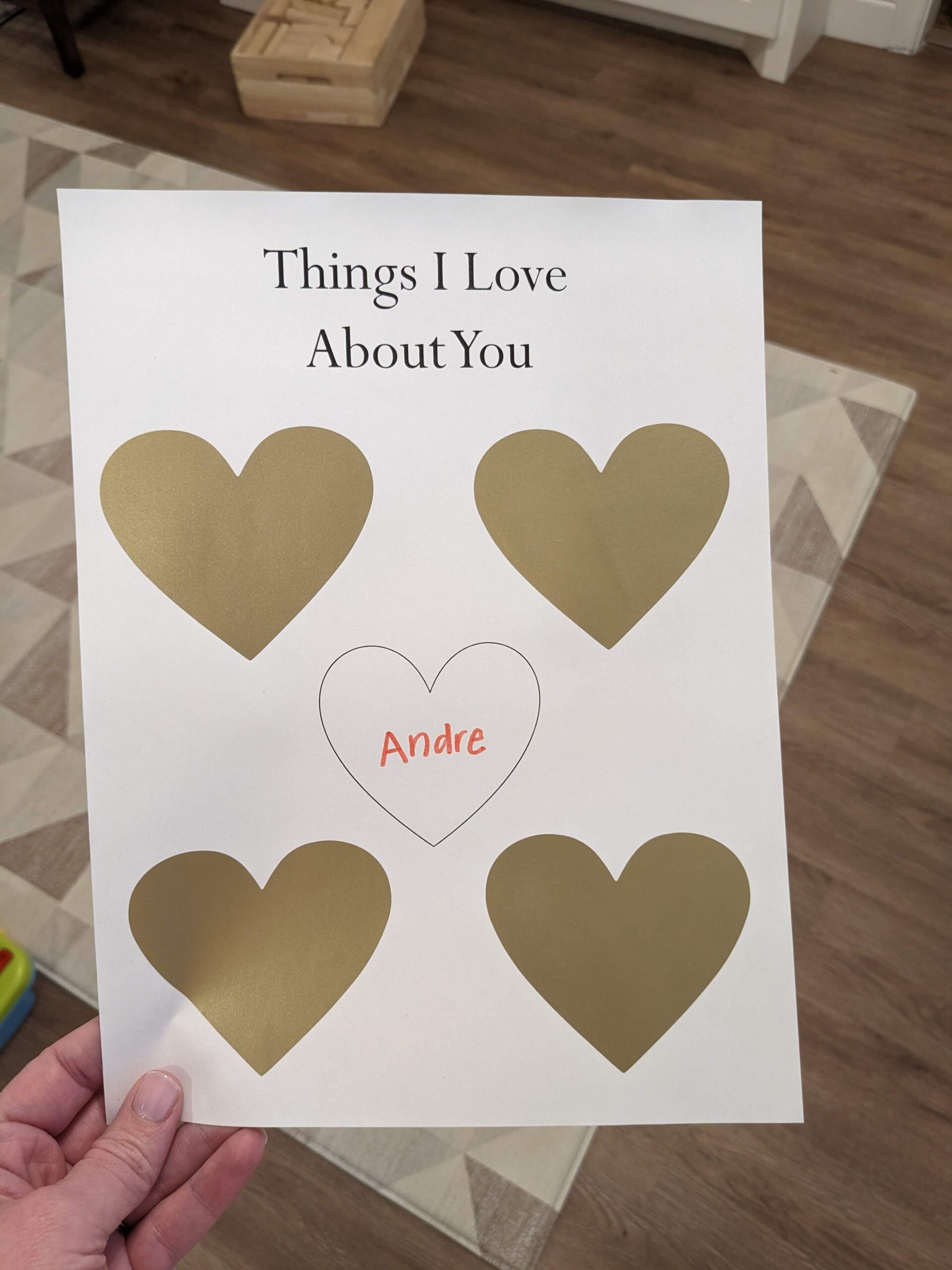 This post contains affiliate links.
I'm getting ready for February (we do a 14 days of activities/kind of Advent-calendar style like we do in December) and I was really interested in some of the scratch-off activities I have seen, but x4 kids, it gets expensive!!! So, I made my own and you can too!!!
Simply fill in the hearts with things you love about your child, then cover with scratch-off stickers for a unique activity!
I wrote the name in the center heart but you could also do an additional scratch off there if you wanted to!
I tested it and it works on regular paper or cardstock! My 7 year old could do the scratch off himself but I haven't tested it yet with the other ages, they might need help.
I used these scratch off stickers which were under $7 for 50 stickers!
and here is the Coordinating Printable — follow our Facebook group for the latest discount codes on these and more!!
---
---