Black Friday 2023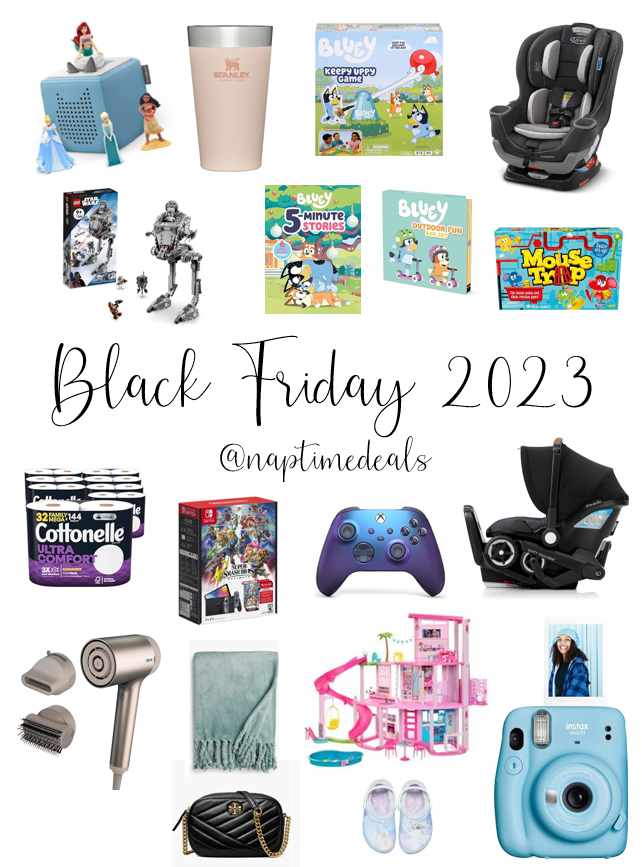 "Black Friday" increasingly becomes more and more out of control every year! It's no longer the day when you stand in line outside of Best Buy starting at 3am to get the best TV deal! It's a month-long online shopping extravaganza with deals coming at you from every which way!
I see it as a good thing, because as a mom, I love to get things done ahead of time, and all the early sales help me get my holiday shopping done early AND allow me to stock up on other Fall / Winter clothing and household items now, as they go on sale!
Here are some top deals that are already LIVE….. if the offer isn't listed yet, click through and most of the offers are listed on the website home page if they are live!!! Some stores are holding out and waiting for actual Black Friday, yay!!! The links in this post are my affiliate links. I'll update this post throughout the week as more deals arise, I know of multiple upcoming deals that I can't share yet!!!!
Be sure you are:
Everything Stores
Home
Children's Specific Clothing
Clothing
Shoes
Toys and Kids
Beauty
Baby
Feeding / Pumping / Formula
Everything Else
Crafting / Unique Gifts
Holiday Cards
---
---