Baby Shower Decor and Menu
We just finished my sister's baby shower! It was so much fun! Here is the info about the decor and menu we put together!
This post contains affiliate links.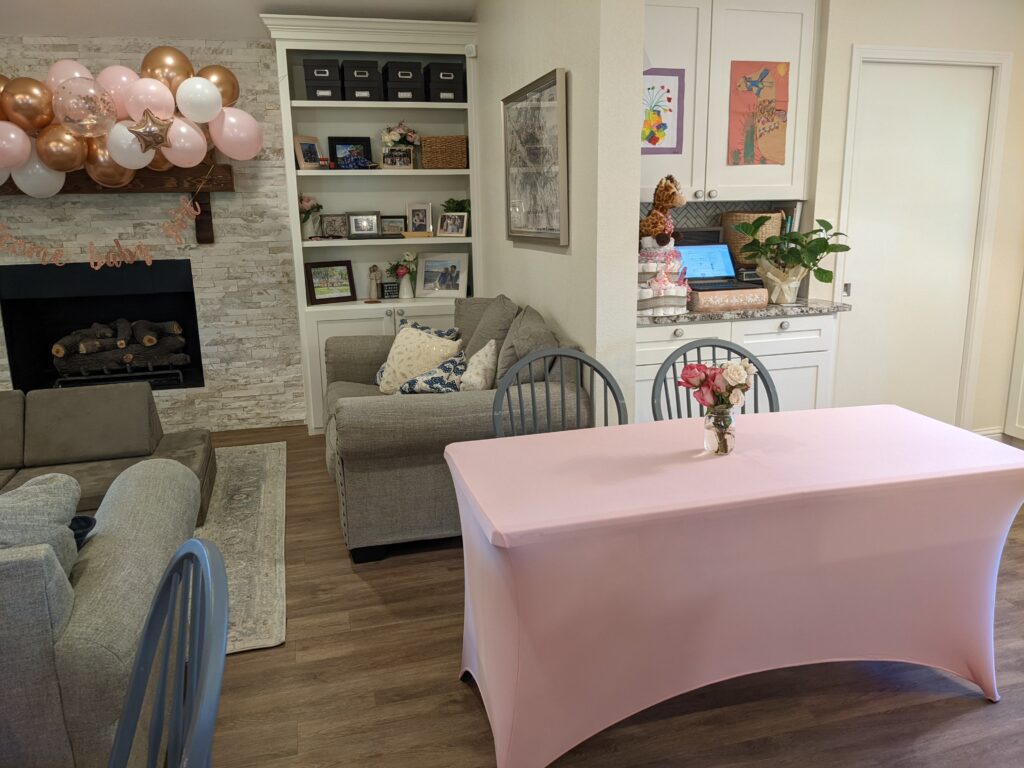 I used Gaffer's Tape to secure these, I also use it to hang all my kids' artwork because it does not leave a residue or peel the paint but it has a strong hold! It's expensive but worth it because a roll lasts a long time. I've tried the off brands and they don't work as well!
Table Cloths linking the exact ones I got, but I picked the ones that were cheapest at the time. Search "spandex table covers" for more options or the size you need. These are the kind that have one side higher than the other, which is actually preferrable for pushing in chairs. For display tables you can get ones that go down further on both sides.
Tables I love how these fold up small for storage, and they have a small footprint making them perfect for extra seating (they sat 4 guests each at our party) or for buffet tables (I use them for our backyard parties as well.
Rocking Chair I love this rocker, it used to live in my bedroom but I think it has a new home in my living room!
I picked out books that my kids had outgrown and filled one side of the bookshelves and they are excited to hand those down to their new baby cousin!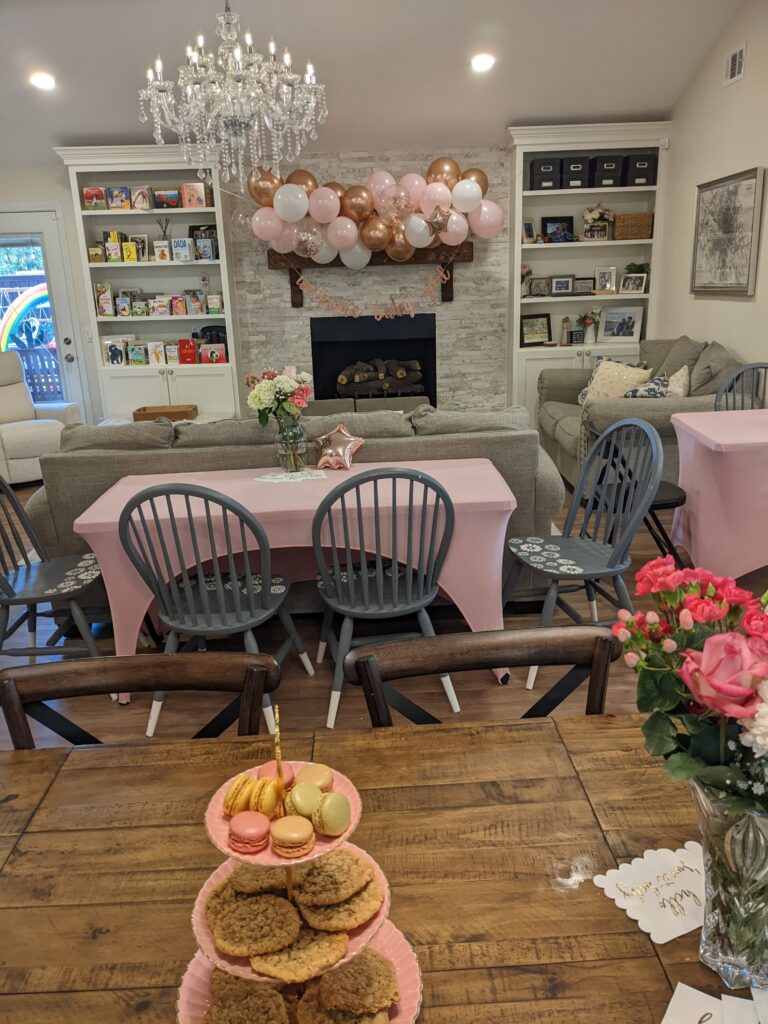 3 Tier Pink Serving Tray I linked the one I purchased but looks like the pink is sold out AND these were only $8 (I had one here and one on the island!)!!! If you are not following Naptime Deals, go do it now!!!
All the flowers were from Trader Joe's except the roses were from Kroger. I put the arrangements all together myself.
Utensil holder was from Target Dollar Spot
Menu
Charcuterie Spread
Spinach Artichoke Dip + Blue Chips and Salsa
Chicken Salad Sandwiches
Chicken Salad + Pita Chips
Macaroni Salad
Orzo Salad
Assorted Cookies
Key Lime Pies
Cake
Iced Tea with Lemon and Water infused with Fruit
---
---