Why I love my Slumberpod!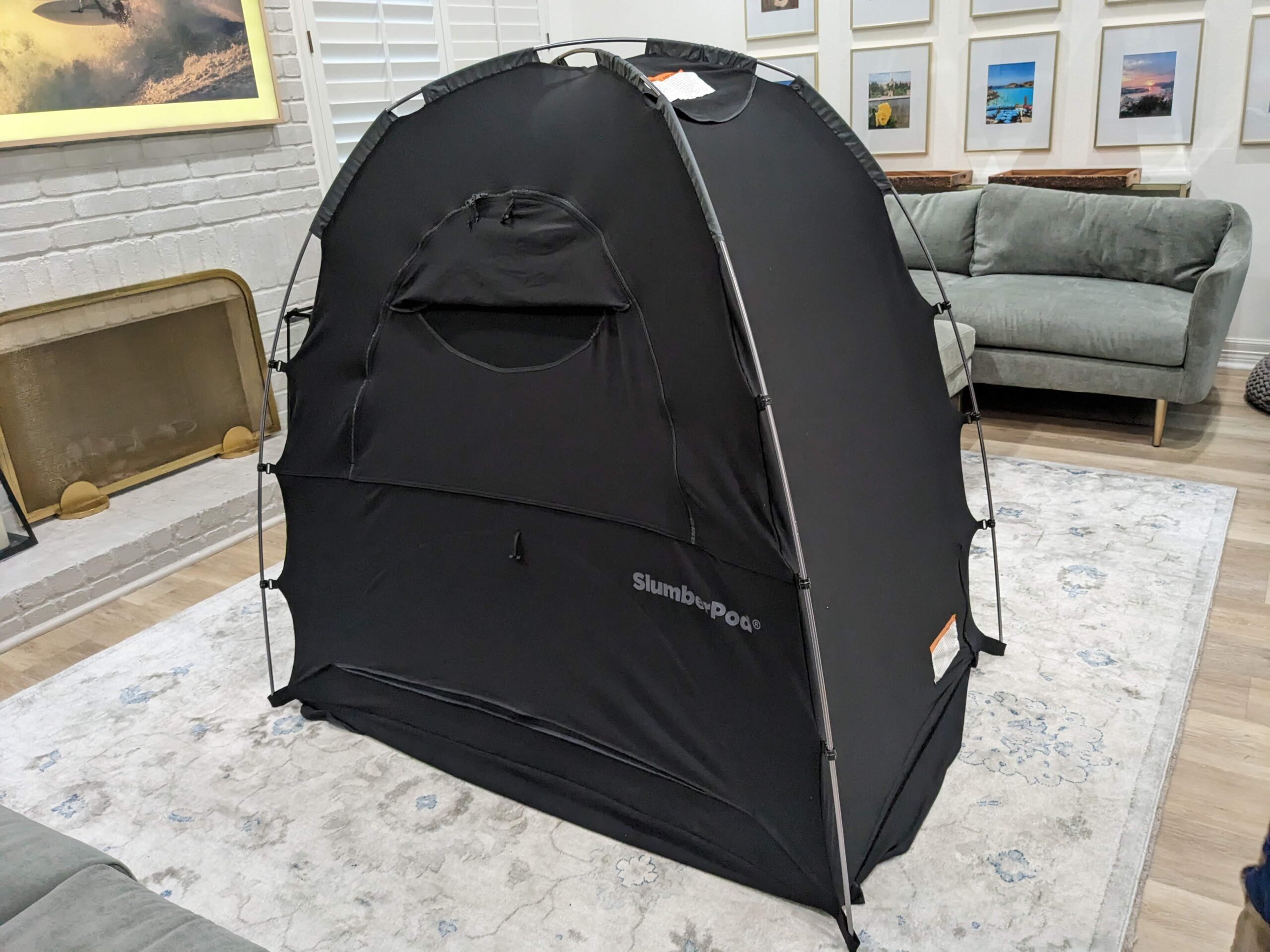 This post contains affiliate links.
Be sure you are following our group Naptime Deals for the latest updates on discount codes on Slumberpod and more! We also share deals on Instagram, and be sure to hop on our Email list so you don't miss a deal! We now have a TELEGRAM CHANNEL where you can receive INSTANT ALERTS too! So be sure to sign up for that!!
Slumberpod is one of my top favorite baby items! Why? It helps everyone get more SLEEP, which as a busy mom of four is ALWAYS a win in my book!! It promotes good sleep hygiene skills by giving babies and toddlers a private, comfortable, and familiar sleep nook that they can come back to again and again. Whether traveling or room sharing for other reasons, my little ones have come to know and love the Slumberpod + pack n play combo for sleeping outside of their crib!
Thankfully for me, gone are the dark days of traveling with black out fabrics and tiptoeing to the bathroom in the middle of the night! (My first two kids were born pre-Slumberpod and I remember so vividly the sleepless nights I spent tiptoeing around a pack-n-play in a shared room only to accidentally wake up my sleeping baby.) Slumberpod makes it easy for me to share a room and not have to worry about accidentally waking up my baby!
Slumberpod is also so easy to use! It comes in a carrying case that doesn't take up much room and is pretty easy to assemble and disassemble! I have owned both the OG and the 3.0 and I still use both of them. I like the larger carrying bag of the updated version, it makes it easier to fit everything back into the bag!
The fabric is dark and completely black-out yet it's also breatheable and light. It's very high quality and I love the feel of the fabric.
Use my code naptimedeals for a discount at checkout!!
If you are traveling or room sharing, you need a Slumberpod! And once again be sure to join our Facebook group and e-mail list for discounts and more discussion / feedback from other moms!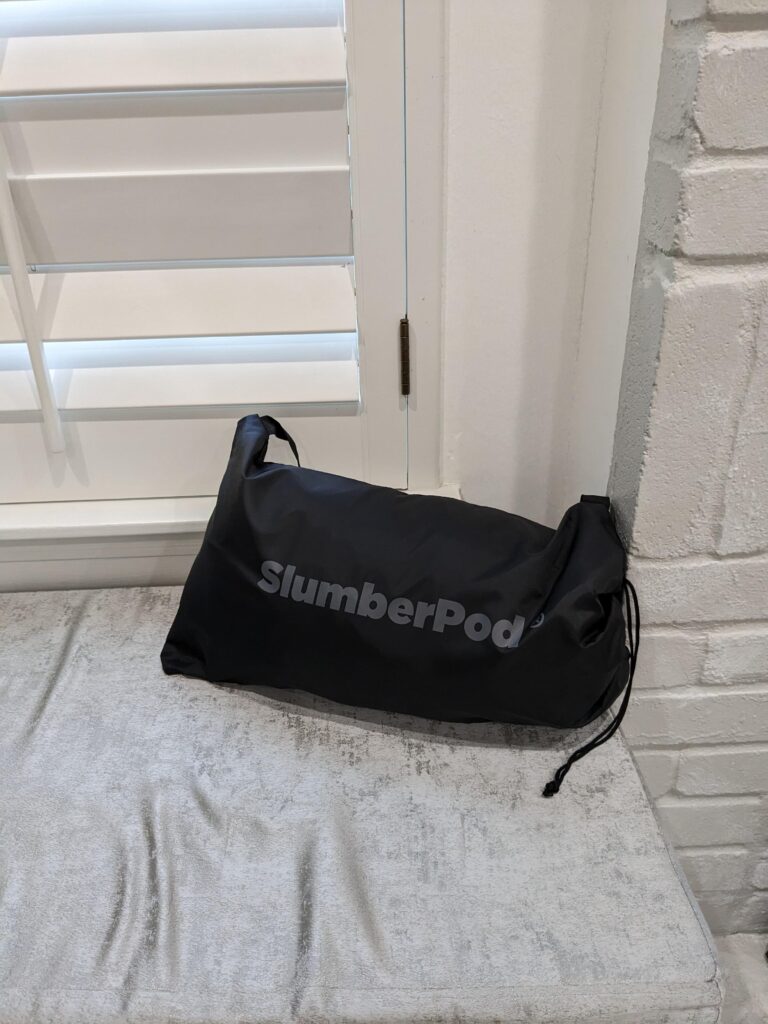 ---
---