Haircuts at Home
This post contains affiliate links.
I had given up on haircuts at home for a while. I've been cutting my husband's hair for a large chunk of the past 10 years, and I cut my boys' hair at home too until about a year ago. I stopped because the mess just became too overwhelming to clean up each time with 4 haircuts to do! Also, sometimes there is just so much going on that a trip to the hair shop is just necessary!! But, I wanted to get back into the habit of doing cuts at home to save a bit (eventually we'll have 5 cuts/month which would cost about $75-$100/month!!) so I purchased a couple of things that have made doing the cuts at home easier and more enjoyable!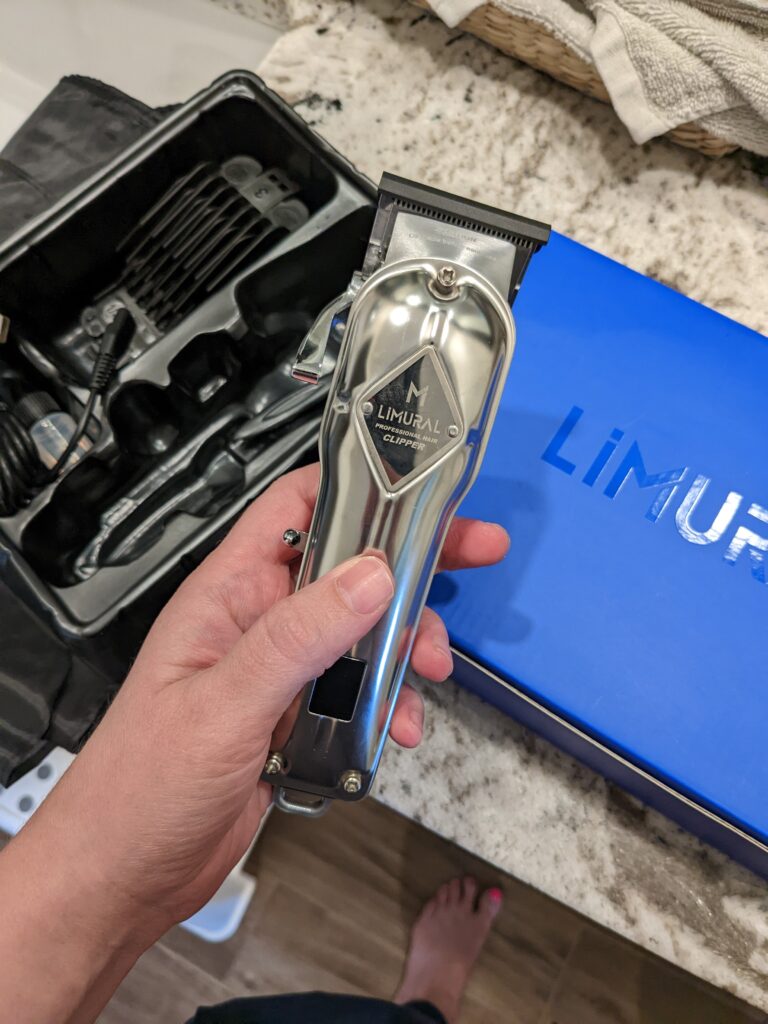 I LOVE the new tools I got, they make doing the cuts MUCH easier. The first game-changing tool was this cordless clipper set. No more fumbling for an extension cord or struggling to handle the corded clipper. The cordless clipper is super easy to use and works great!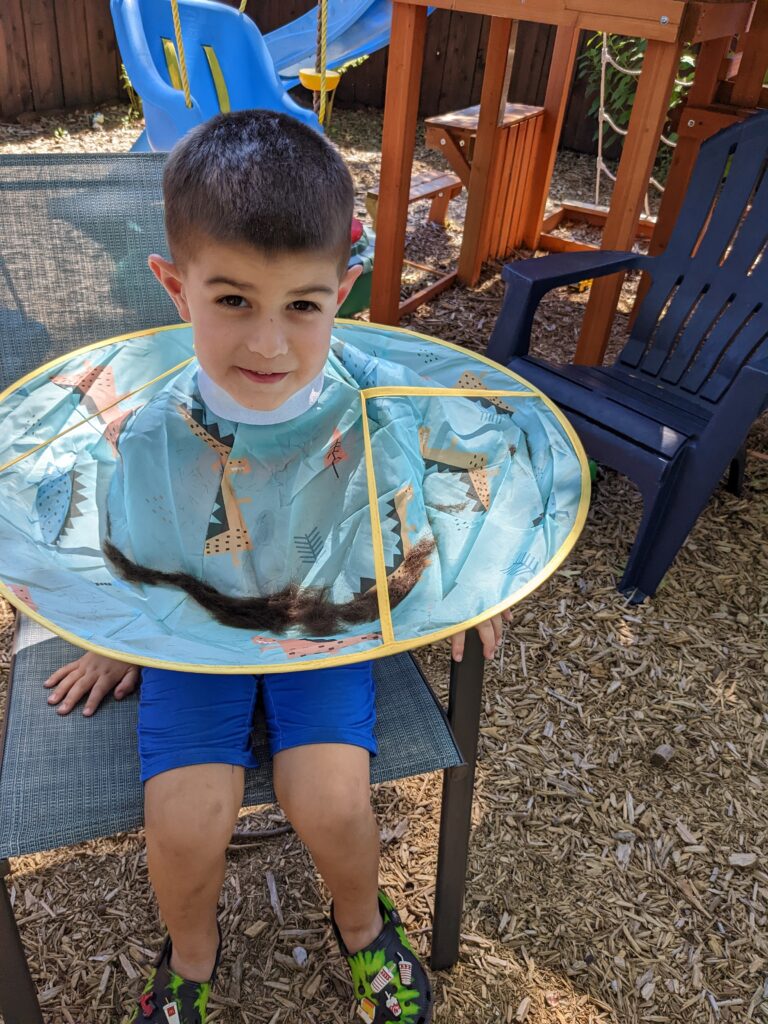 The second game-changer is the hair cut "bib"! I cannot believe I did not learn about this product sooner. It traps most of the hair so that the mess is SO much easier to clean up. The first time I used it, I did the cut outside so I didn't actually have ANY cleanup at all! I also purchased an adult sized bib to use when I cut my husband's hair, though I may have been able to get by with just the child's bib. One of the reasons I purchased it was because it came with the barber's tape — but it wasn't sticky at all so I'm going to try taping it on next time, I do think it will help with the accumulation of neck hair, which still did bother my son a bit but we ended up just showering him right after the cut, which solved the problem!
My method for these cuts is to cut the entire head with the 4 guard, then fade down (I do a 3 on the top of the sides and back of the head, then go to a 2 in the middle, and do the 1 around the ears and at the very bottom)… and then I do a straight line across the bottom and beside the ears. It really takes like 10 minutes and is a decent (though not perfect) cut!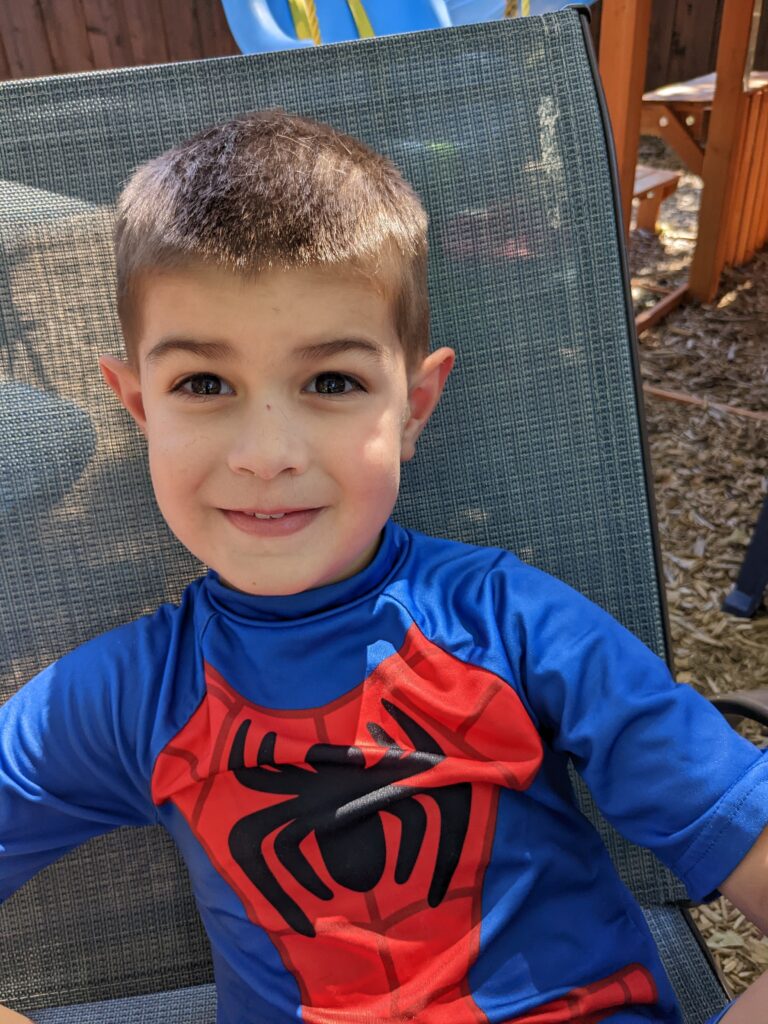 ---
---