Preparing For Baby: Baby #3!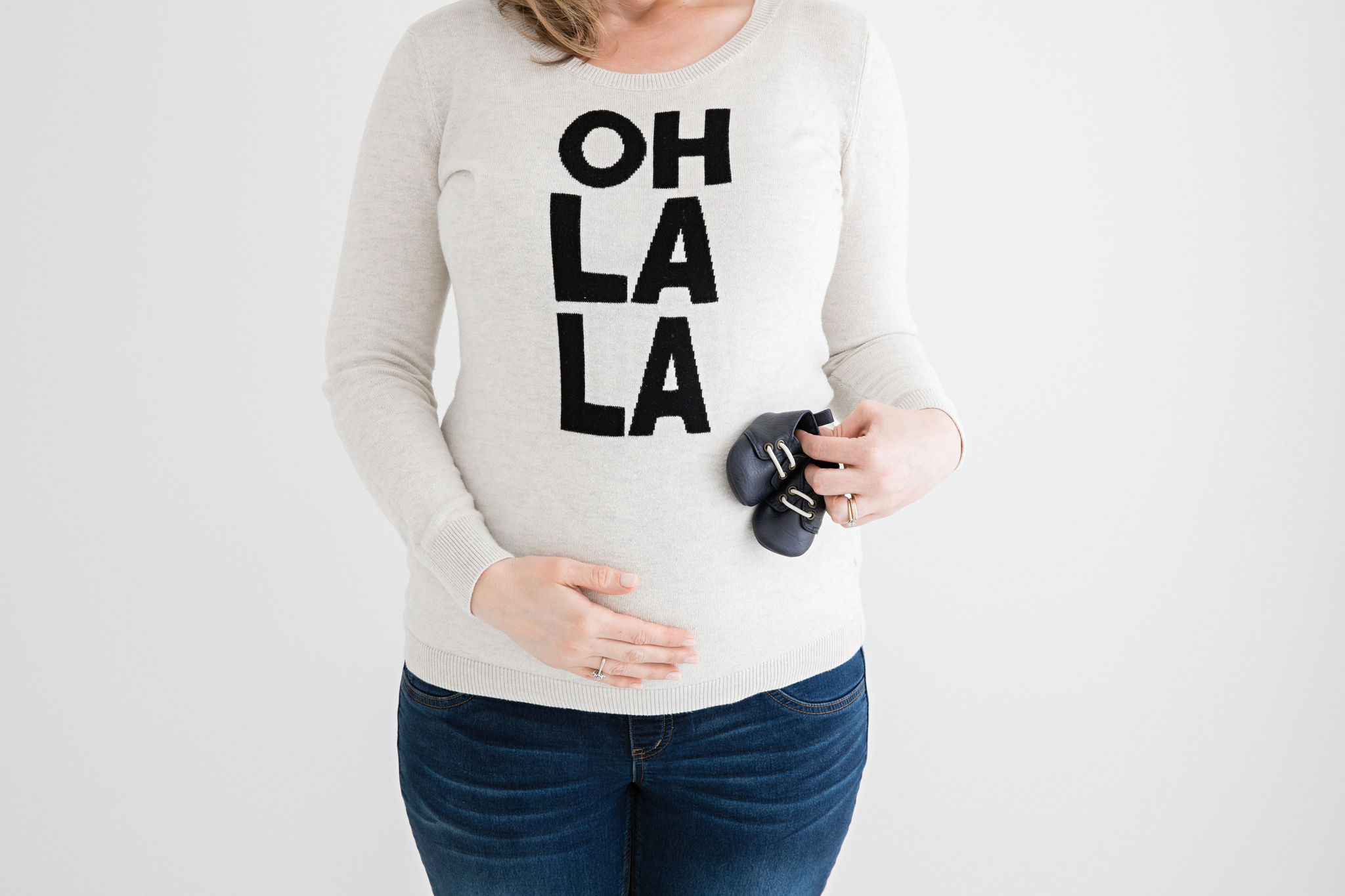 This post contains affiliate links. See more information.
I have written extensively about my journeys preparing for my babies! I have a comprehensive "Baby Stuff List" that is perfect for a first time mom to reference when registering and wondering WHAT IS ALL OF THIS?!? And after having my second child, I developed the Save, Spend, Splurge list that combines the Baby Stuff List with products that are available at different price points and budgets!
Now, as I prepare for my third baby, I have done a lot of mental preparation as well as physical preparation! This post features the physical preparation, you can find the mental planning including my hospital list and postpartum planning checklist here!
Setting up the Space
We will be sharing a room with baby, most likely for 9-12 months, so I had to modify our bedroom to accomodate. I started at around 25 weeks by getting out all of the baby clothes from 0-12 months and washing them. I then organized them by size and put them into drawers in my bedroom.
At 33 weeks we moved some more furniture around and got the space mostly ready! All that's left is to set up the bassinet, the bassinet on the stroller, the swings, playmat, etc… I will probably do these things around 37/38 weeks, or whenever I get the next urge to get everything done!!
Keeping Things the Same
Since we recently had two other children, we really already have almost all of the basics. I went back through my baby stuff lists and added anything that I needed to re-stock or re-purchase to my Amazon Registry. I plan to purchase the remaining items using the completion discount in a couple of weeks, most likely when I am around 36/37 weeks, just to be sure I don't think of anything else I need!
We'll be using the bassinet feature of our pack-n-play for his bed as an infant, and as he gets older he will use the pack-n-play itself until he is ready to join his two other brothers in their room! We already had all of the clothes, bibs, burp cloths, and other baby basic items that we needed! Everything just needed to be re-organized and set up!
What's New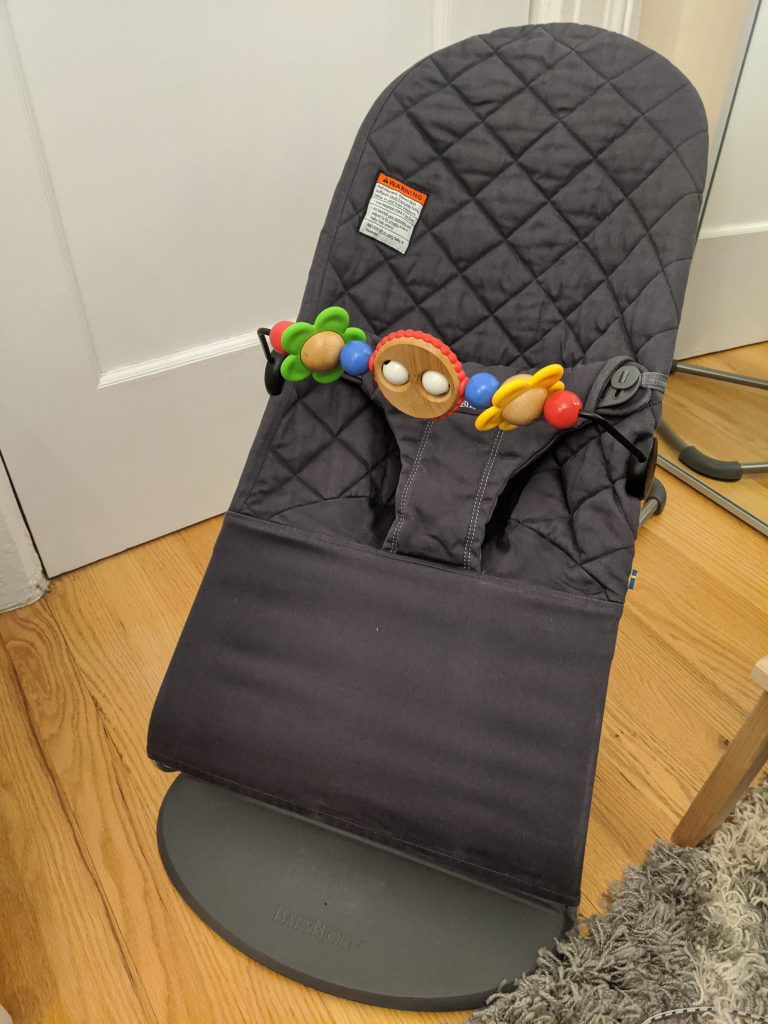 I did purchase a few new items that I didn't really NEED but are going to be nice to have — including sleep sacks, adorable outfits that I couldn't pass up, diaper bags, (yes, plural, the deals were just too good….) a wipe-able changing mat, and new accessories for my stroller. I also had a few other things on my list that would be nice to have, but I don't think I am going to go for them, including matching mommy-son hospital clothes and a new double stroller.
Speaking of strollers, we are really limited on space and actually ended up selling our double stroller when I was about 30 weeks pregnant with #3! We have a single stroller that has a ride-on seat, and I decided we didn't need the big two-seat double stroller anymore. I did make some upgrades to my current stroller for the new baby including getting a bassinet, upgrading the fabrics, and getting some accessories that were missing from it. We do also have two single travel umbrella strollers that we can use for travel/outings if needed, but since ditching the double stroller, our kids have been walking/biking everywhere, which has been very liberating for all of us!!
Other new things I purchased/plan to purchase include:
multiple matching shirts for all 3 boys, including custom ones with their names (pictured above)
books for the baby to give his older siblings when he is born
a book for our home library with new baby's name in title
baby bjorn bouncer (I found this used/like new for $50 and am excited to try it this time around!!)
diapers and other necessities such as baby lotion, D Drops, postpartum supplies (I already have a bunch of pads but I am going to also stock disposable underwear this time), and also a diaper caddy to hold all of the baby changing supplies since we will not have an actual changing table this time around.
a new sound machine/night light combo (our other sound machine broke)
a hooded towel for him!
nursing clothes!! I've been stocking up on nursing shirts and dresses as I find them on sale! I got a few new nursing bras, but am reusing the washable pads and some of my sleep bras!
I also plan to order a new breast pump through insurance, though my Spectra is just lightly used. I am hoping to get something different like the Freemie, but if it is not available I will get a new Spectra and donate the old one.
I created an Amazon Registry this time around but didn't share it with anyone. I got an amazing free welcome box, and am planning to purchase the remaining items on my list with the 15% off discount. They let you use the extra 15% off twice (must use before it's been 60 days past your due date), so I will place one order a couple weeks before baby and then try to use again a month or so in just in case we need anything else after baby is born!
Cover Photo by Camille CD Photography
---
---